A Healthy School = Enhanced Educational Performance
Even as COVID-19 infection rates have declined, preventing virus transmission is still a major concern in Canadian schools. For many educational institutions, the requirement to provide ongoing cleaning and disinfection services to reduce the risk of infection puts added strain on already limited budgets.
With ongoing concerns about infectious disease transmission and emerging new viruses, the importance of maintaining high standards of cleanliness and disinfection has increased dramatically for teachers, staff, students and parents alike. Air purifiers and HEPA filters help reduce airborne disease pathogens, but cleaning and disinfecting surfaces to prevent fomite transmission (the transmission of diseases through touching contaminated surfaces) is also crucial. As a consequence, school administrators know the importance of being able to depend on a reputable and professional commercial cleaning services company.
At ServiceMaster Clean serving Burlington, Hamilton, Oakville, Milton, Guelph, our highly trained cleaning professionals provide dedicated commercial cleaning and sanitizing services for schools and educational facilities that go above and beyond the standard levels of care. With around-the-clock accessibility and clear communication, we respond to all requests and requirements quickly and efficiently. We provide consistently reliable and efficient service, every time.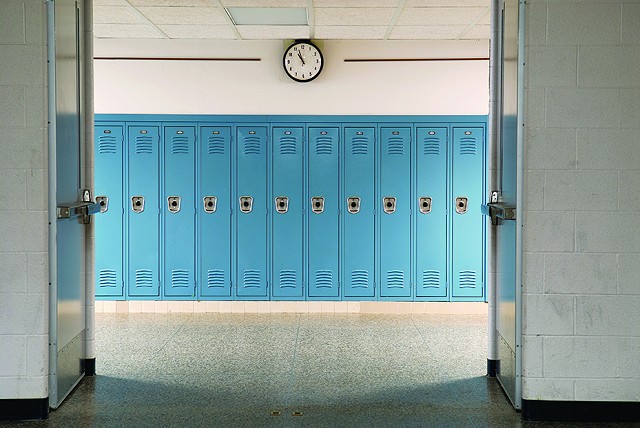 STATE-OF-THE-ART CLEANING METHODS
ServiceMaster Clean serving Burlington, Hamilton, Oakville, Milton, Guelph provides thorough and efficient cleaning and sanitizing processes deliver cleaner, healthier and safer environments for educational facilities. Our patented systems and methods also reduce the time required for cleaning and disinfecting procedures, ultimately saving you money.
The ServiceMaster Clean's proprietary Capture and Removal Cleaning® system combines advanced equipment and microfiber technologies with a proven process to trap and remove dirt—not just move it around. This state-of-the-art system dramatically decreases airborne particulates, volatile organic compounds (VOCs) and bacteria, resulting in cleaner and healthier indoor air quality—and this means happier and higher-achieving students and teachers.
All of ServiceMaster Clean's cleaning and disinfection products and processes are aligned with the guidelines of public health authorities including Health Canada and the U.S. Centers for Disease Control and Prevention.
BENEFITS FOR YOUR SCHOOL
ServiceMaster Clean serving Burlington, Hamilton, Oakville, Milton, Guelph cleaning and disinfection services for schools and educational facilities will:
Provide a cleaner, safer educational environment
Improve indoor air quality
Reduce risk of infection
Reduce sick-day absences*
Reduce environmental contributors to asthma
Enhance students' educational performance*
Influence positive attitudes toward the school and green cleaning**
Offer assurance and peace of mind for students, parents, educators and administrators
*Source: Healthy School Environment and Enhanced Educational Performance, The Case of Charles Young Elementary School, Washington, D.C., Carpet & Rug Institute, January 2002.
**Source: Dr. Michael A. Berry, PhD
Did You Know?
What insurance do you have?
We carry General Liability insurance and Workman Compensation coverage. This is to protect you against damaged property or injury to person while our staff is on your property performing janitorial cleaning services and other commercial cleaning services.
Can we contact you outside office hours in case of an emergency?
ServiceMaster Clean serving Burlington, Hamilton, Oakville, Milton, Guelph will provide you with a live-answer, emergency phone number so that we can help you with any emergencies that may arise 24 hours a day, 365 days a year.
Will we always have the same cleaner?
We strive to maintain continuity as this helps build a healthy rapport and trust with our janitorial services customers along with added security.